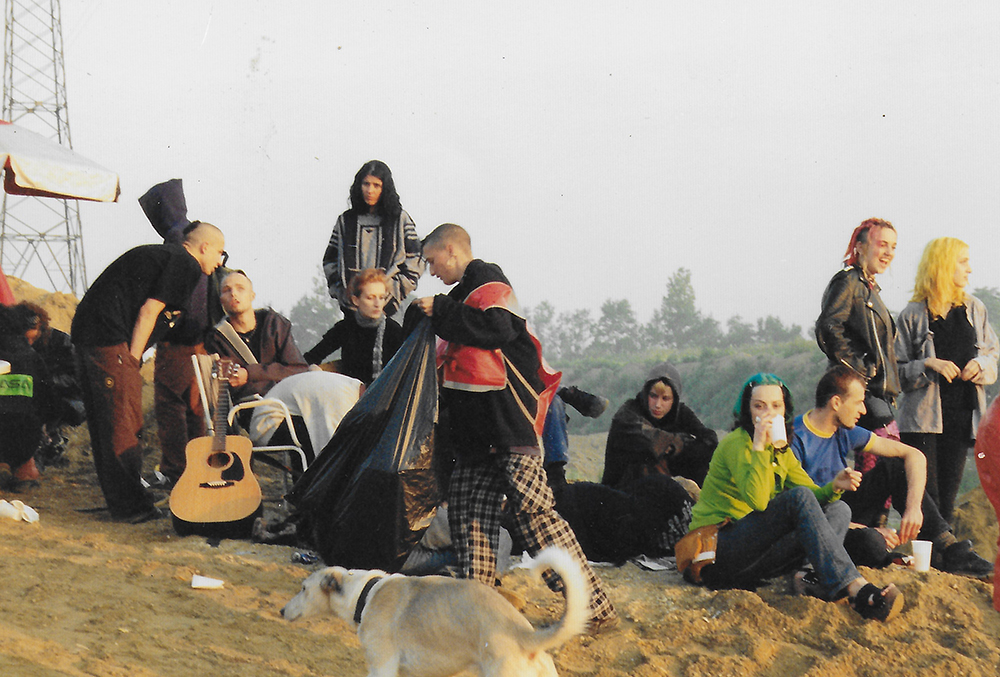 I don't remember exactly why I decided to use the pseudonym DJ Rubbish or why the E.P was called "At a cinema near you"
I guess I wanted to instil in the Italian Ravers who could be a messy bunch, the importance of clearing up at and after our raves.
I came up with the slogan "DJ RUBBISH – PICKIN IT UP" which was supposed to refer to the DJ sets and the Rubbish.
This was the first record that I pressed myself in Italy after deciding that that was what going to happen I proceeded determinably with the help of various Mutoids with the translation until the project was achieved.
Image
Name
Price
Listen
Buy

DJ Rubbish - A1 : Sore Tooth

€

1,00 –

€

1,50

DJ Rubbish - A2 : The Theme From DJ Rubbish

€

1,00 –

€

1,50

DJ Rubbish - B1 : Live at Torre del Lago

€

1,00 –

€

1,50

DJ Rubbish - B2 : Recycled Rubbish

€

1,00 –

€

1,50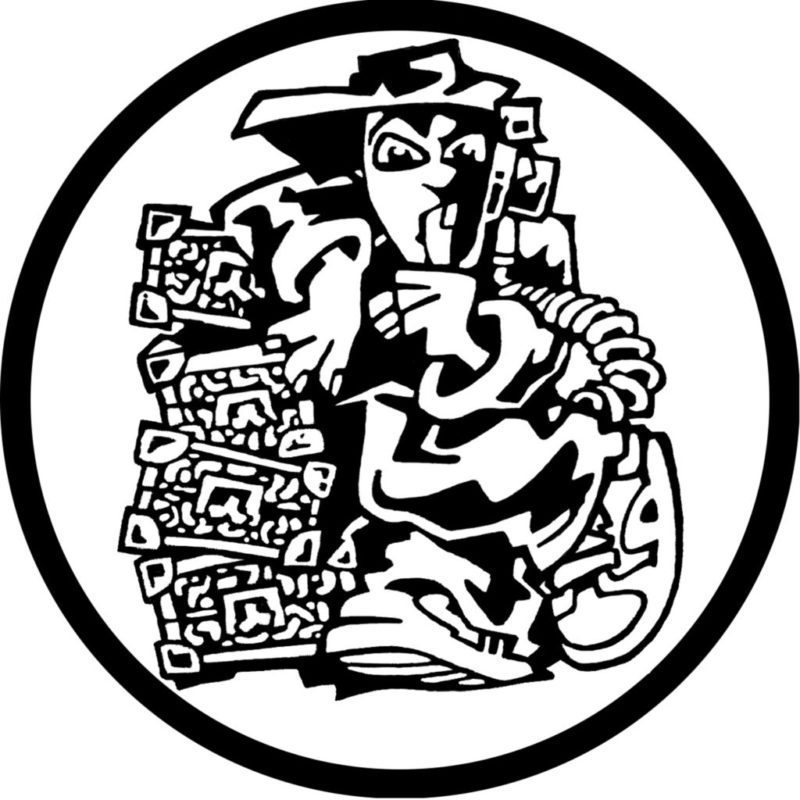 The tracks were recorded in a temporary studio in the back of the ford Cargo while we were parked at Finntech  (near Rome) as after my daughter Minnie was born we had moved into a bigger caravan, Sore Tooth with the sample "and still the baby cried" was a reference to her teething problems as well as the wave shape and an actual sample of Minnie, although more of a chuckle than a cry, is heard in The theme from DJ Rubbish.
Live in Torre del Lago is an extract from a live jam that make up the 4 tracks from the E.P. recorded at our beach side park.
Artwork is by Jake from Total Resistance but is inspired by The Shushman by Mark Angelo. Wheras the Shushman has his record box, DJ Rubbish leans on several flightcases containing his liveset.