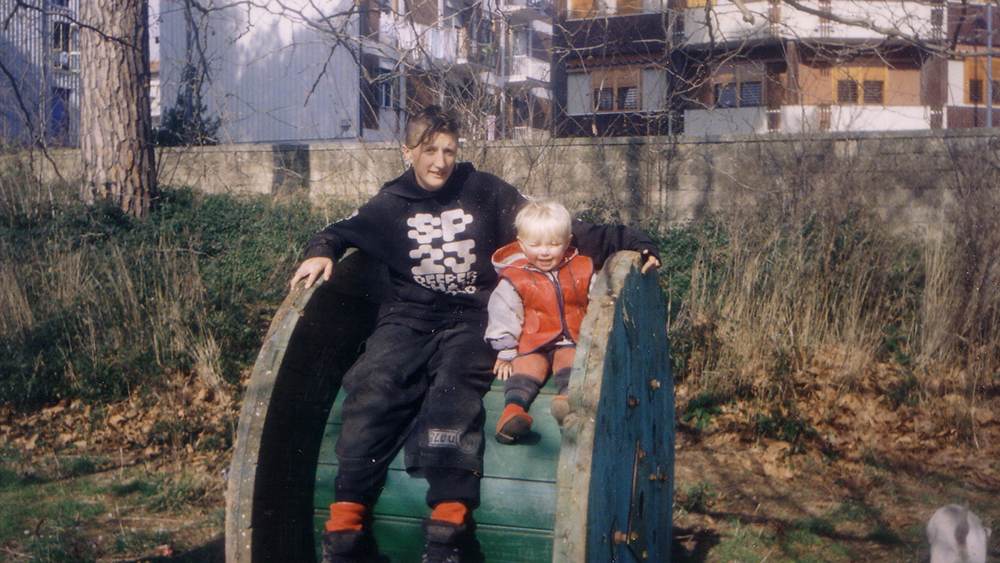 We had just returned from England in our Ford Cargo and found the tribe parked in Napoli outside the Tiennament squatt in a very built up area.
I decided it was time that we should make a new E.P and with Simon got motivated to set up the studio in the showman's trailer.
The rest of the E.P was finished at Village Globali in Rome.